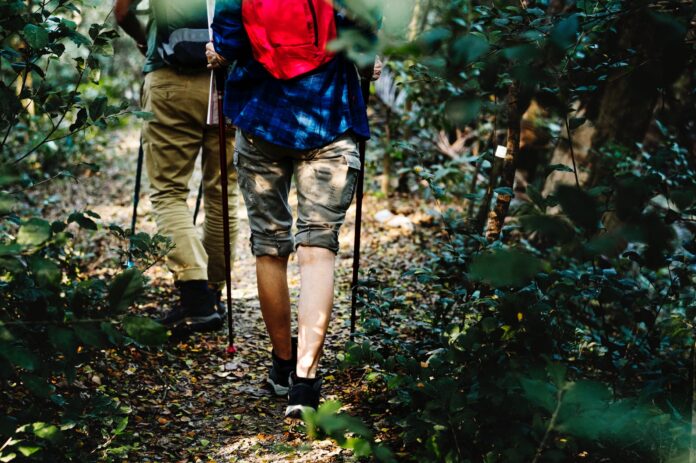 If you are just starting out hiking, it is best to ease yourself in and get used to what is required by starting off with short hikes, in terms of duration and distance. Here, we will give you a step-by-step guide to preparing for such short hikes by helping you pack like someone with many years experience. This will aid you in packing only what is deemed essential, and improving the experience of your hike.
Step 1 – If your backpack is not waterproof, begin by using a plastic bag to create a lining inside the bag. This will help keep your belongings inside free from any water that may seep in. The backpack also shouldn't be a large size if it is a short hike. Smaller bags will help you move faster and not be weighed down by unnecessary items.
Spare clothing for in case you end up staying longer than anticipated, should be stored at the bottom of the bag, in another plastic bag. Include spare t-shirts, trousers, underwear and socks – generally clothing you may like to layer, or not be comfortable wearing while wet. Many modern rain jackets for men and women are so compact they can be rolled up into the size of a ball and take up almost no space, as well as being extremely light.
Step 2 – Consider how you will stay hydrated. Do you intend to use a water bottle or a soft water pack? For a one day hike, you will probably need much more than the 2 litres of water an adult should be consuming per day, so bear that in mind. Be careful not to pack sharp objects near the soft water packs, which may seem robust at first, but can be punctured or ripped due to a slight mishap. Alongside these, remember your first-aid kit and possibly other items that you might not need immediate access to such as a phone battery pack or torch.
Step 3 – Items that you will need quick access to should be packed at the top of your bag where they are easily accessible. Your mens waterproof jacket can be stored here, or some may even have a loop, allowing them to be clipped onto the outside of the bag, saving inside space. Food and light snacks can be stored here so they aren't squashed under everything in side. If you travel light, you most likely will want to avoid carrying food containers other than water bottles, so think about packing food in biodegradable packaging that won't harm the environment.
Step 4 – Water bottles can be stored in the outside mesh pockets usually found on hiking backpacks, allowing for quick access. This is pretty much the final step before you set off on your way.
Hiking for longer periods will require more preparation and items, but overall, following this guide will help you improve your hiking experience.