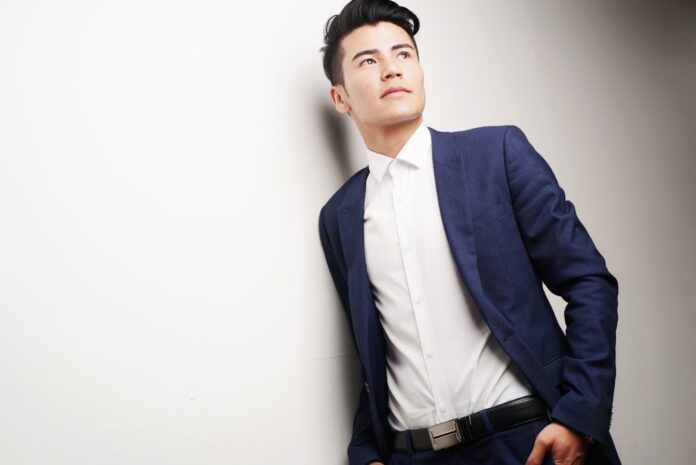 Fashion comes and goes but there are always a handful of items that must be found in every man's wardrobe that remain timeless. Think a nice suit or a pair of oxford brogues – items that have been around for decades but haven't changed drastically in that time.
We will look at what I consider 5 essential items that should be found in every modern man's wardrobe.
1) A suit that fits
What use is an expensive suit if the doesn't fit properly? Wearing the perfect fit is a very much underrated aspect of dressing well, in a time where showing signs of wealth through certain brands can take precedence over how well the item is worn.
If you are going to invest a large sum of money into a quality suit, the fit is of utmost importance. A well fitting $300 suit will trump an ill-fitting $1,000 suit the majority of the time, so spend a little be more on a tailor who can alter the suit and have it hanging off your body looking custom-made!
2) A raincoat that actually keeps out the rain
Navigating the many choices of rain jackets for men can be daunting, especially for guys who hate to shop. However, it is an essential wardrobe item to keep your suit or whatever you have underneath, dry in all but the worst conditions.
Depending on where you are, you should choose your type of jacket accordingly. Living in a place prone to lengthy downpours would make a full mens waterproof jacket more useful than say a water resistant one, which would be ideal for light showers. There are many styles and colours of waterproof jackets to choose from, but to play it safe aim for neutral colours such as black or navy.
3) Solid sunglasses
Not exclusively for summer time, but generally anytime the sun is out, a good, robust pair of sunglasses is essential if you don't want to spend your time squinting uncomfortably in the sunlight! Classic styles such as Ray-Ban Wayfarers or Aviators may have been over popularised in recent times, but they guarantee you will always look the part in the sun.
4) Black dress shoes
These are the shoes that can be paired with pretty much any coloured suit and also what you can build your outfit from. The classic, black Oxford dress shoes are the perfect style to start with as they are plain in design, increasing its versatility. If you want to take it up a notch, consider going for Oxford brogues – also a classic style but with more intricate detailing.
5) A head-turning cologne
Different colognes wear differently on each person, and can really depend on factors such as perspiration, but there are certainly some that turn heads regardless who it is worn on. While the other items on this list are visible products, cologne obviously uses our sense of smell. While first impressions may be focused on your suit or shoes, a great cologne can trigger memories for the wearer and those smelling it, and can really be more memorable than any tangible item on this list.